Top Kids Backpacking Gear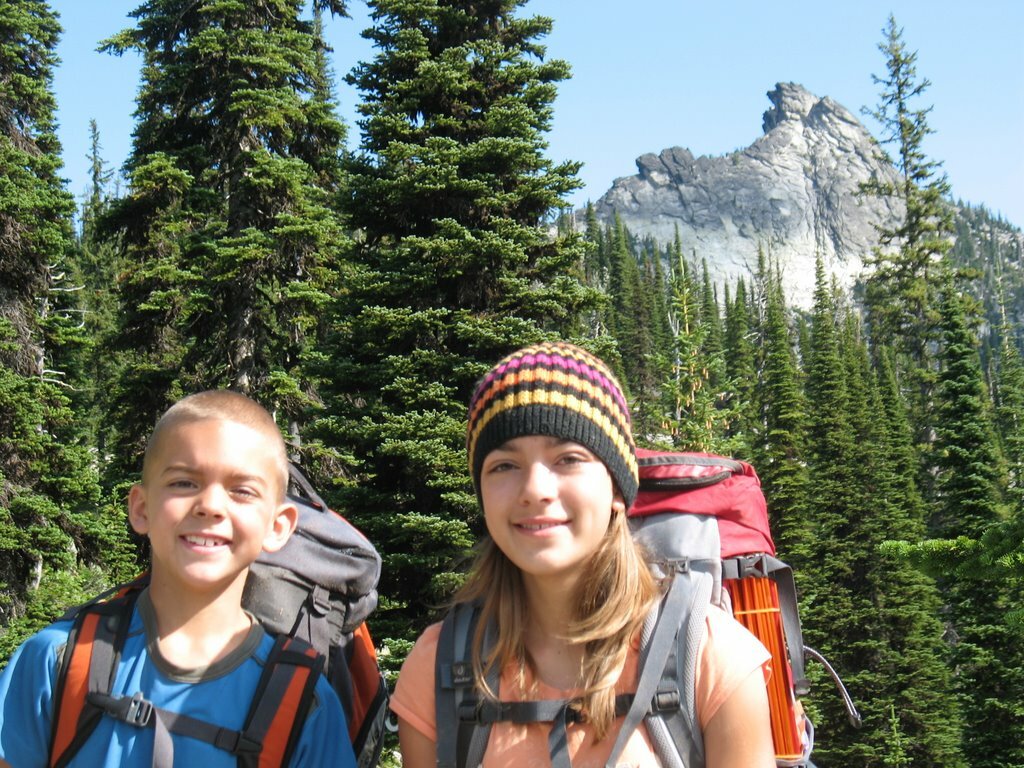 Whether you want to outfit your kids for their first backpacking trip or are you looking to upgrade some of their gear that they have worn out or outgrown. ProGearLab has the scoop on the latest kids' backpacking gear and seasoned advice on how to get out with the family and make sure there are smiles on those happy faces.
The kids backpacking gear you need:
Backpack
To keep kids light on their feet and ready to charge up the trail you need to keep their pack weight low. Therefore, look for packs in the 30l range. This can make it easier to ensure that they don't overpack for the trip. Get the kids to lay out the gear they are going to bring and make sure they have not forgotten anything. In addition, this will allow you to check that they did not bring five stuffed animals and several toys. Here are our recommended kids' backpacks. You can't go wrong with any of these. However, make sure that they fit well.
---
---
Sleeping Bag
A backpacking sleeping bag is essential to making the trip a success. This will add another item to your kid's backpacking gear that is critical on their trip Do consider getting a backpacking-specific sleeping bag for kids. Firstly, backpacking specific bags will be much lighter than a car camping sleeping bag. Secondly, a well-fitting bag will be able to work properly by not leaving cold areas where their body does not fit the bag properly. In conclusion, a proper backpacking sleeping bag is well worth it. Check out our recommended sleeping bags that will tick all these boxes.
---
Sleeping Pad
A sleeping pad's purpose is two-fold. First, it provides cushion and support from the ground. As a result, this will make sure that the rock you accidentally pitched the tent on will not make for an uncomfortable night. Secondly, it insulates from the ground. Therefore, the sleeping pad is an important part of the sleeping system. A sleeping pad prevents heat loss to the ground. This will ensure a warm night's sleep. See our recommended pads below.
---
Clothing
Clothing for the outdoors will ensure a safe and comfortable trip. Consequently, a layered approach is best. Stay away from cotton, once wet it takes forever to dry. To begin with, we recommend a synthetic tee or long sleeve shirt, depending on the temperatures you expect. Similarly, synthetic sports shorts and long pants for the bottom half. A synthetic jacket or fleece will help add warmth to the mid-layer. Finally, an outer insulated or waterproof jacket will top off the system. In addition, consider an insulated hat for all but the warmest conditions, this can help turn a cold night into a toasty comfortable one. In conclusion, Here are some of our top picks for kids' backpacking clothing.
Tent
There are many options to ensure a cozy comfortable night. For example, If you have a small party you may all be able to all sleep in the same tent. Although, if you have too many for one tent you will have to consider splitting into multiple tents. Depending on the kid's age you may split up with adults in one tent and kids in the other tent. However, with younger kids, they will likely feel more comfortable if you split an adult into each tent. Moreover, consider backpacking tent sizing. Backpacking tents are a tight fit. For example, a two-person tent will fit two with not much room for anything else. On the other hand, a three-person tent will fit two with room for your gear, or a card game on a rainy day.
Take these points into consideration when planning your outing. A great system for two adults and two kids is to get a two-person tent and a three-person tent. This provides many options depending on who goes on the trip and accommodates everyone when everyone goes. Check out our top-recommended backpacking tents.
---
Kids backpack checklist
The strategy we recommend is to have the kids pack only their gear. Consequently, use this checklist to make sure kids have all the things they need for the trip. Therefore, the adults with them can pack the shared gear like the water treatment, cooking, and the main meals for the trip. As a result, this leaves the kids with the following list.
Sleeping bag.
Sleeping pad.
Tent, Depending on tenting setup
Additional clothing layers not worn on the hike in.
Snacks for the hike.
Headlamp.
Water bottle for the trail.
Toiletries (toothbrush etc..)
Personal items (Stuffed animal, book, etc.)