About ProGearLab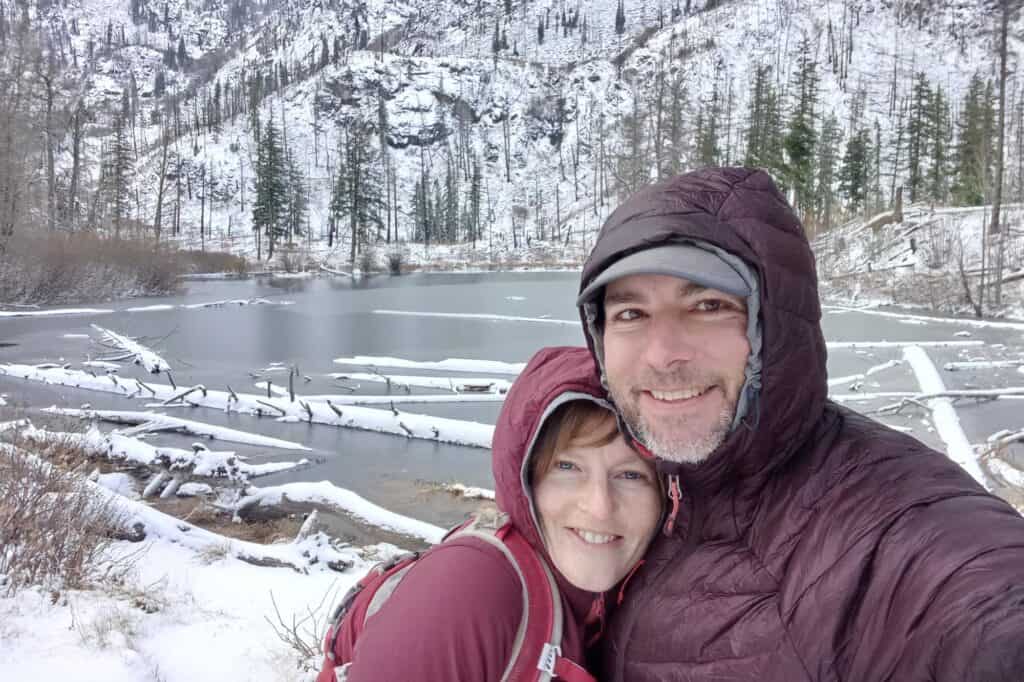 Welcome to ProGearLab, the ultimate source of expert knowledge and guidance for outdoor enthusiasts of all skill levels. Our passion for nature and adventure drives us to create comprehensive gear guides, insightful reviews, and easy-to-follow tutorials that empower you to explore the great outdoors with confidence.
Our Story
ProGearLab was born from the love of adventure and the desire to share the knowledge and experience of its founders, Jess and Tracy Troyer. As avid hikers, campers, and explorers, they recognized the need for a reliable, all-in-one resource that could help adventurers make informed decisions about their gear and outdoor pursuits. With this vision in mind, Jess and Tracy established ProGearLab as a platform to inspire and guide fellow nature lovers in their journeys.
Our Expertise
At ProGearLab, we pride ourselves on providing well-rounded, in-depth content that covers a wide range of outdoor activities. Jess and Tracy's diverse backgrounds and extensive experience in various outdoor disciplines ensure a wealth of knowledge across different aspects of exploration and adventure.
Our Commitment
We understand that having the right equipment and knowledge is essential for a successful outdoor experience. That's why we are committed to offering unbiased, in-depth gear reviews and practical tutorials that empower you to make informed decisions and master the skills needed for your adventures. Let ProGearLab be your trusted resource for discovering and enjoying the great outdoors.
Meet the Crew
---
Jess
Jess is a highly curious and adventurous engineer with a passion for the outdoors. His diverse interests have led him to explore everything from skiing and climbing to sailing and backpacking. He is always eager to learn and loves sharing his knowledge and experience with others. Whether he's testing out the latest gear, exploring a new trail, or working on his sailboat, Jess is happiest when he's pushing his limits and discovering new challenges.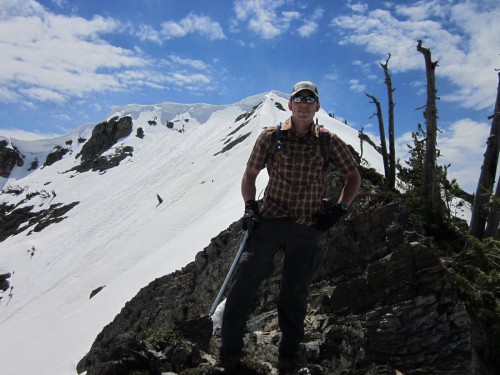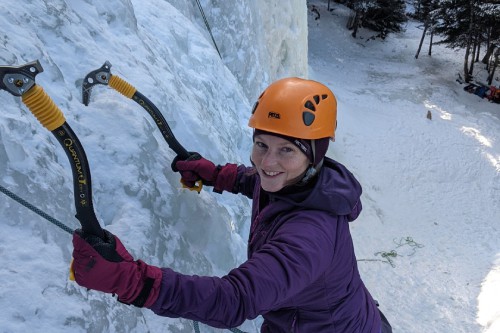 Tracy
Tracy is an engineer with a thirst for adventure and a deep love of the outdoors. She is always eager to explore new places and try new things, making her a natural fit for the world of outdoor adventure. Whether she's skiing down a mountain, hiking through rugged terrain, or following Jess on another one of his "shortcuts", Tracy approaches every challenge with a sense of excitement and enthusiasm. Her fun-loving nature and open-minded attitude make her the perfect partner for any adventure, and she is always ready to tackle whatever the great outdoors throws her way.
Stanley – The Adventure Van
Stanley is more than just a van – he's a trusted and beloved adventure team member. This versatile and reliable vehicle has carried us on countless adventures, from epic road trips to remote camping spots, and he's always up for whatever challenge we throw his way. With his sturdy build and spacious interior, Stanley is the perfect companion for all of our outdoor adventures, providing us with a comfortable and secure base camp no matter where our travels take us. And with his unique personality and rugged charm, Stanley has become an integral part of our adventure story, inspiring us to keep exploring and pushing our limits every step of the way.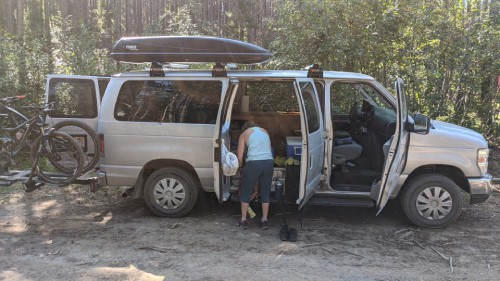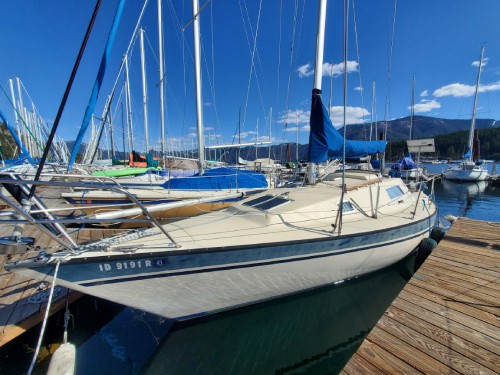 Tranquility – Our Floating Adventurer
Tranquility is our trusted and reliable San Juan 28 sailboat that is our floating adventure mobile on summer journeys. In all weather conditions, she takes care of us and provides a sense of security and comfort. We love exploring the hidden and secluded coves and bays of Lake Pend Oreille on her, discovering new and exciting places to anchor and enjoy the great outdoors. Tranquility is a reliable and sturdy vessel, and we always feel safe and secure while sailing her. She has become an essential part of our outdoor adventures, and we look forward to many more unforgettable journeys aboard her.